Overnight Oatmeal takes 1 minute to prepare before bed at night but saves so much precious time in the morning. This breakfast can be easily customized to fit food preferences and get everyone ready for a big day ahead.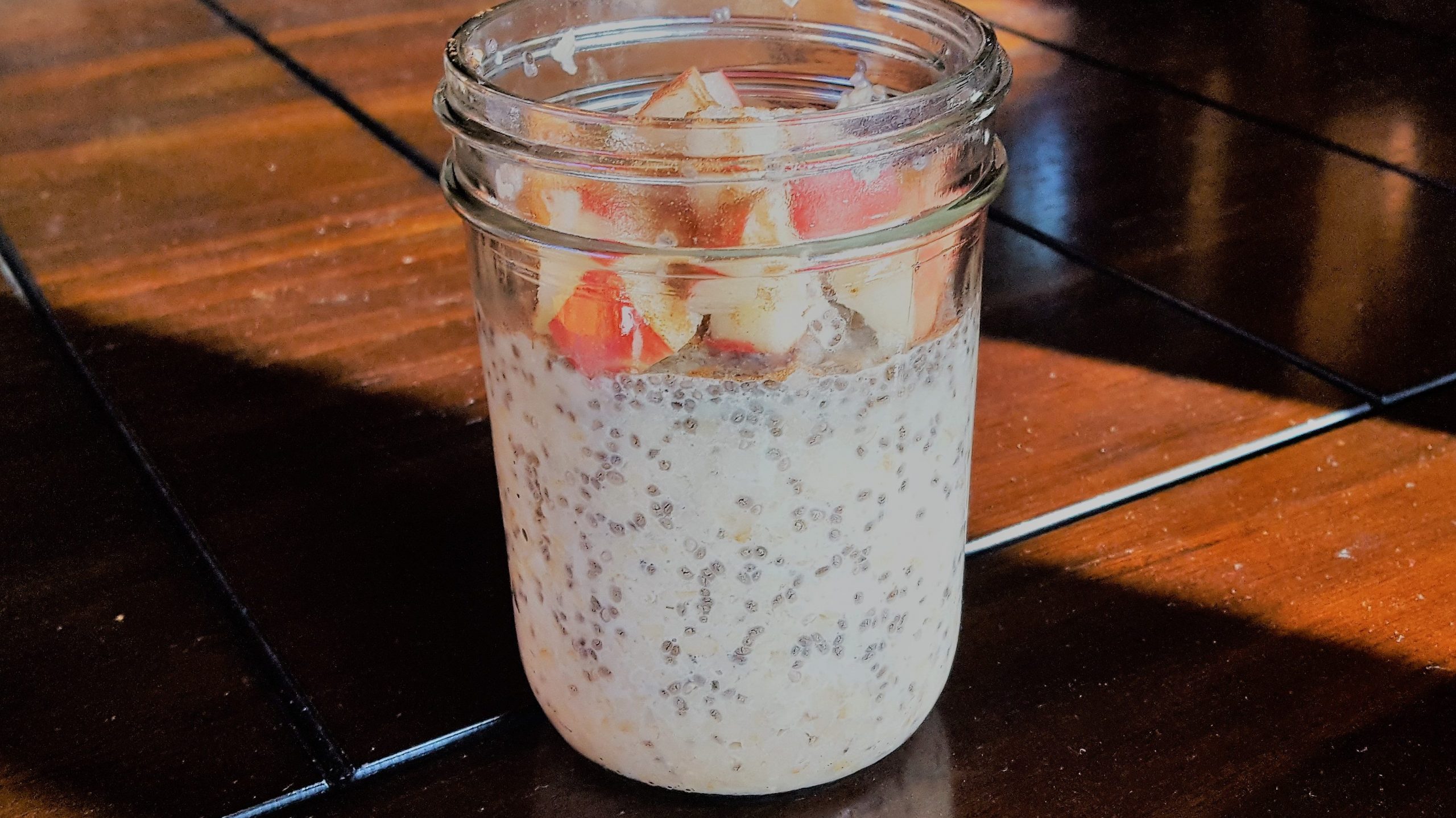 Overnight Oats
Makes 1 serving
Ingredients:
1 cup almond milk (coconut or cows milk)
1/2 oats
1 Tbsp. real maple syrup (if desired)
1 Tbsp. chia or ground flax seeds (or both)
Instructions:
Combine ingredients in an airtight container (such as a mason jar with a tight-fitting lid).  Refrigerate overnight.  Heat for about 2 minutes in the microwave and add toppings of choice prior to serving.
Favorite toppings:
Diced peached and pistachios
Diced apples and cinnamon
Sliced bananas and peanut butter
Blueberries, raspberries, and walnuts
Strawberries and 1 Tbsp cream
Coconut flakes and cocoa nibs