Chicken Lettuce Wraps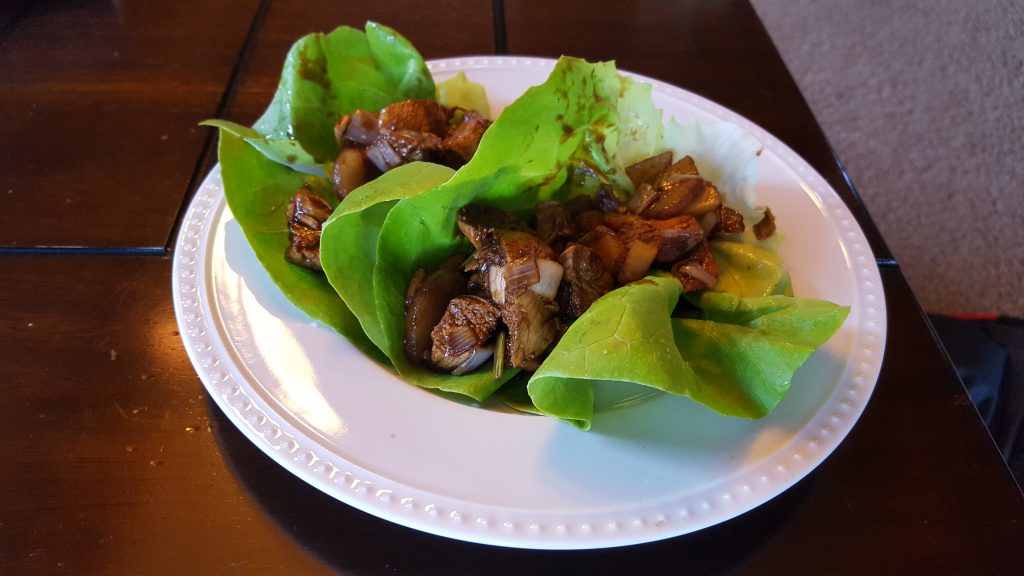 Serves 4
Ingredients:
4-5 chicken breast, cooked and diced
1 Tbsp. olive oil
1 shallot, peeled and finely diced
2 green onions, rinsed and diced
1 tsp. minced garlic
3 Tbsp. hoisin sauce
3 Tbsp. soy sauce
1 Tbsp. rice vinegar (or white wine vinegar)
1/2 tsp. ginger
8 ounce can water chestnuts, drained and diced
8-10 leaves lettuce (bibb, romaine, butter, or boston varieties work well)
Instructions:
Heat olive oil in a skillet over medium-high heat.  Add shallots, green onions, and garlic.  Cook for about three minutes or until shallots become translucent.  Add chicken and continue cooking for about 2 minutes.  In a small bowl, combine hoisin sauce, soy sauce, vinegar, and ginger until well combined.  Add to skillet and cook additional 2-3 minutes until sauce is thickened.  Add water chestnuts.  Serve wrapped in lettuce leaves.
Kid-Friendly Ideas:
Keep some chicken separate and then let kids dip into sauce.
Serve in whole grain tortilla.
Use water chestnuts as a new "trying" food to touch, smell, lick, and taste.