Chia seeds are a wonderful nutrient-dense food – think fiber, healthy fat, calcium – and the list goes on.  This chia seed pudding recipe is a great snack, breakfast, or lunch that will keep you feeling full for hours.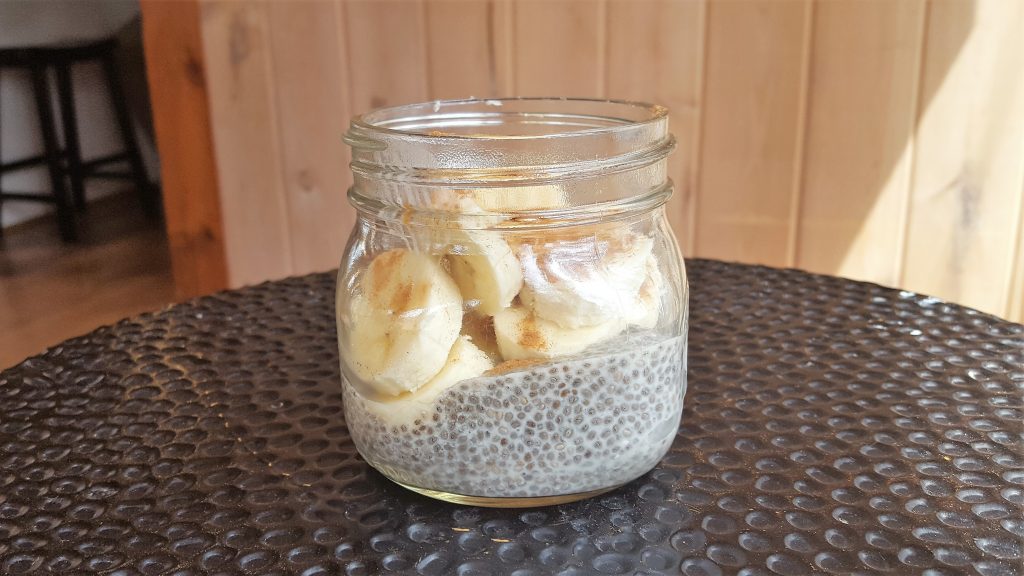 Chia Seed Pudding
Serves: 1
Ingredients:
1 cup almond milk
1/3 cup chia seeds
1 tsp. vanilla extract
1 tbsp. honey (if desired)
Instructions:
Combine all ingredients in a container with a tight-fitting lid.  Refrigerate overnight.
Ideas for toppings:
bananas and cinnamon
raspberries and walnuts
blueberries
coconut and mango
cocoa nibs and strawberries