Looking for a healthier version of peach cobbler?  We've got you covered!  This incredibly simple peach cobbler has no crust and just 6 ingredients.  Get ready to celebrate summer with sweetness.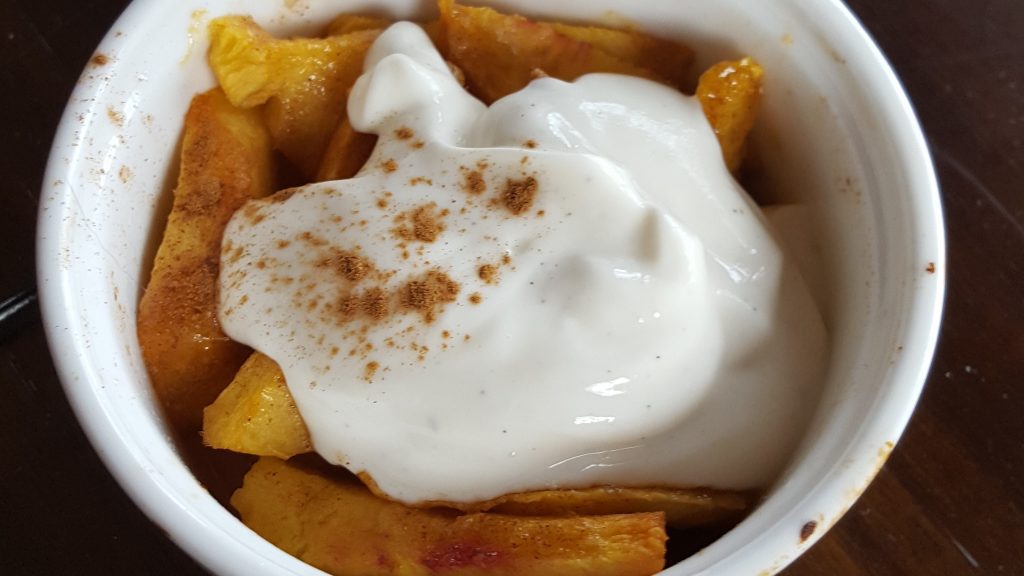 Simple Peach Cobbler
Servings: 6
Ingredients:
6 large peaches, peeled, pitted, and thinly sliced
2 Tbsp. butter
2 Tbsp. brown sugar
1/2-1 tsp. cinnamon
1 Tbsp. oatmeal
vanilla greek yogurt
Instructions:
Prepare 6 8oz. ramekin dishes with non-stick cooking spray.  Heat oven to 400 degrees.  Place sliced peaches into ramekins (1 peach per dish).  In a small microwave-safe bowl, melt butter.  Add brown sugar, cinnamon, and oatmeal to melted butter and mix to combine.  Sprinkle mixture on top of each dish of peaches.  Place ramekins on a baking sheet and bake for 20 minutes.  Allow to cool for about 10 minutes.  Serve with a dollop of vanilla greek yogurt.