Fresh flavors come together in this super simple shrimp and black bean quinoa entrée. With great sources of protein, fiber, and healthy fats, this fast recipe is an easy win.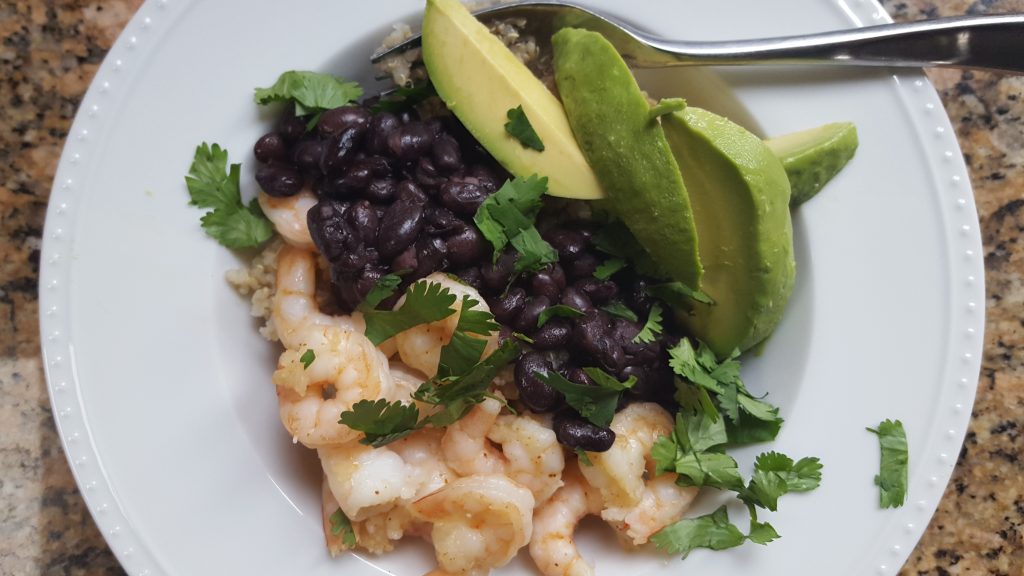 Shrimp and Black Bean Quinoa
Servings: 4
Ingredients:
1.5 pounds large shrimp, peeled, deveined, tails removed
1 Tbsp. extra virgin olive oil
1 tsp. ground Himalayan pink salt
1-2 tsp. chili powder
1 cup quinoa
15 oz. can black beans
1-2 avocado, peeled, pitted, and sliced.
1 bunch cilantro, rinsed and loosely chopped
Instructions:
In a large skillet, heat olive oil over medium heat.  Add shrimp, salt to taste. Cook over medium heat, stirring occasionally until cooked through and shrimp is opaque.  Meanwhile, cook quinoa according to package instructions and heat black beans over medium to warm through.  Serve immediately and top with avocado and cilantro to taste.