This crowd-pleaser is a little piece of tropical heaven.  Enjoy for breakfast, lunch, snack, or post-workout.  Not only is the Power Green Smoothie refreshing, it contains tons of nutrients, healthy fats, and fiber.  Get ready for deliciousness that is good for you!  This healthy smoothie recipe is our favorite – and hope it will be yours too!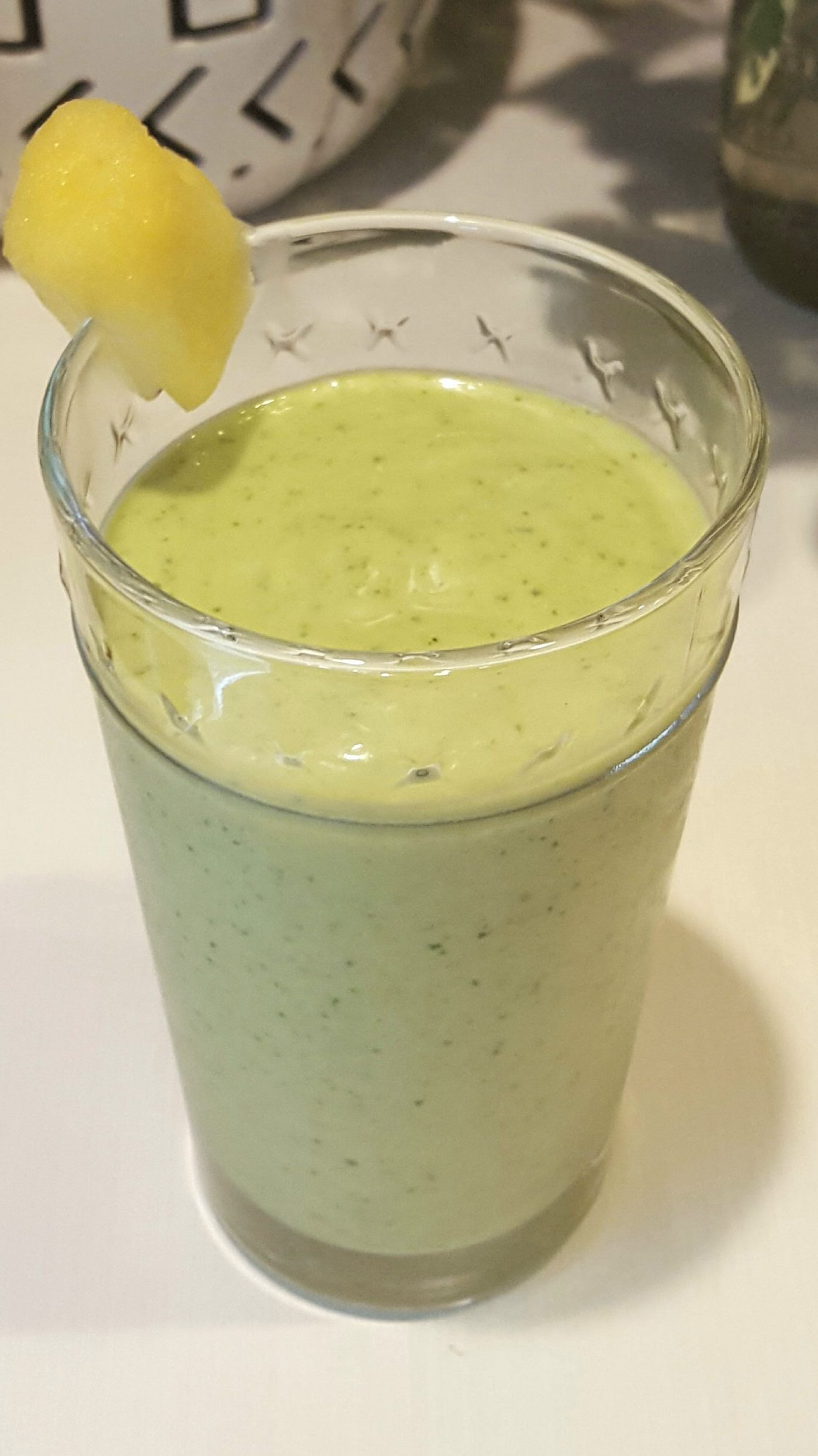 Power Green Smoothie
Serves 2
Ingredients:
2 handfuls baby spinach
1 cup water (also yummy with coconut water, coconut milk, or almond milk)
1 1/2 cups pineapple chunks, frozen
1 banana, peeled
1 avocado, peeled and seeded
1/2-1 cup greek yogurt
2 tsp honey (optional)
Instructions:
Combine all ingredients in a blender and blend on high until smooth.
Enjoy!