Yum!  This simple tropical fruit smoothie is perfect for breakfast, lunch, snack, or post-workout (dinner too if you need something quick!).  Bursting with tropical flavors, this will be a summer fave!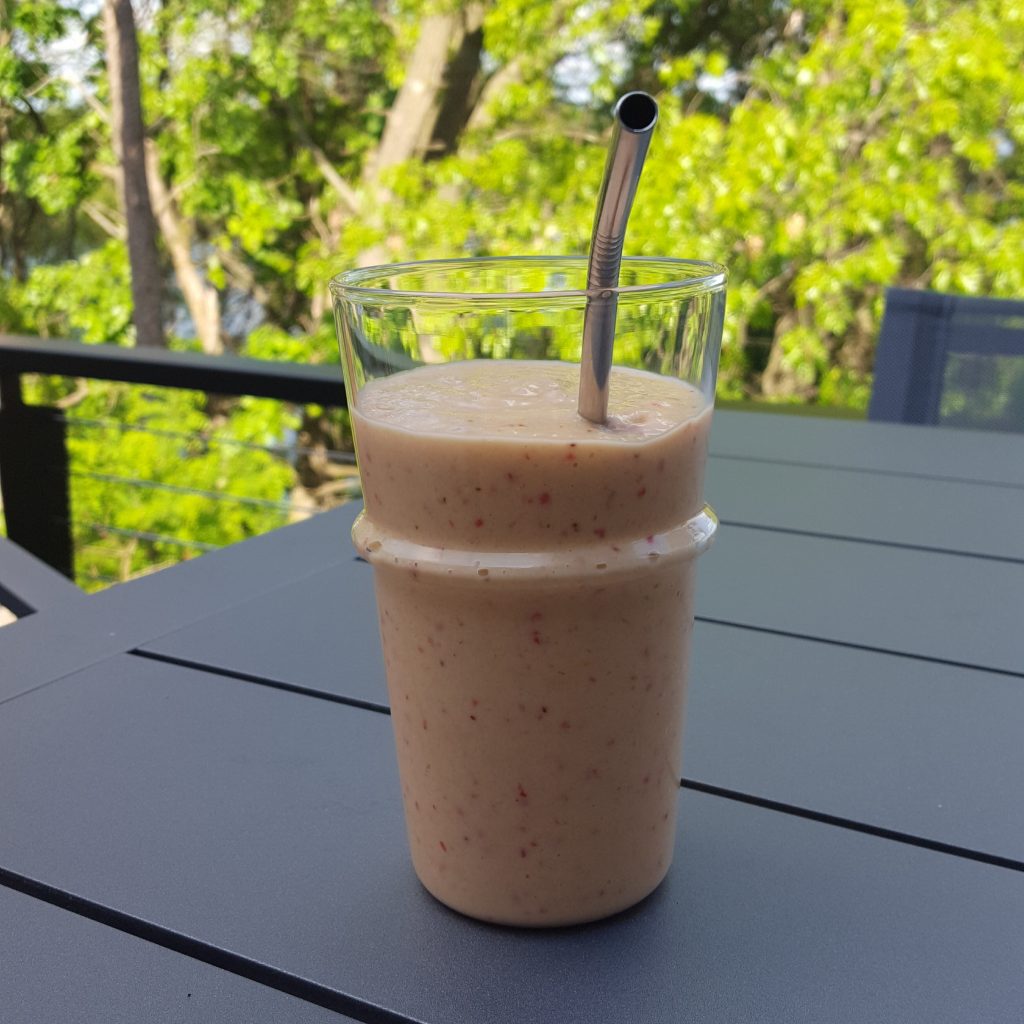 Tropical Fruit Smoothie
Serves 4-6
Ingredients:
2 cups pineapple chunks
1 mango, peeled and sliced (frozen mango chunks are also great)
16 oz. container strawberries, tops removed
2 bananas, peeled
1 avocado, peeled and seed removed
8-12 oz. coconut milk
1/2 cup greek yogurt (optional – if you like smoothies creamy, definitely add this)
Instructions:
Combine all ingredients in a blender.  Blend on high for about 1 minute until well combined.  Serve and enjoy!