Using seasonal ingredients is the most delightful way to combine flavors – they grow together and they taste fabulous together too! Our Summer Squash and Dill Pasta combines two of our favorite ingredients into one delicious dish.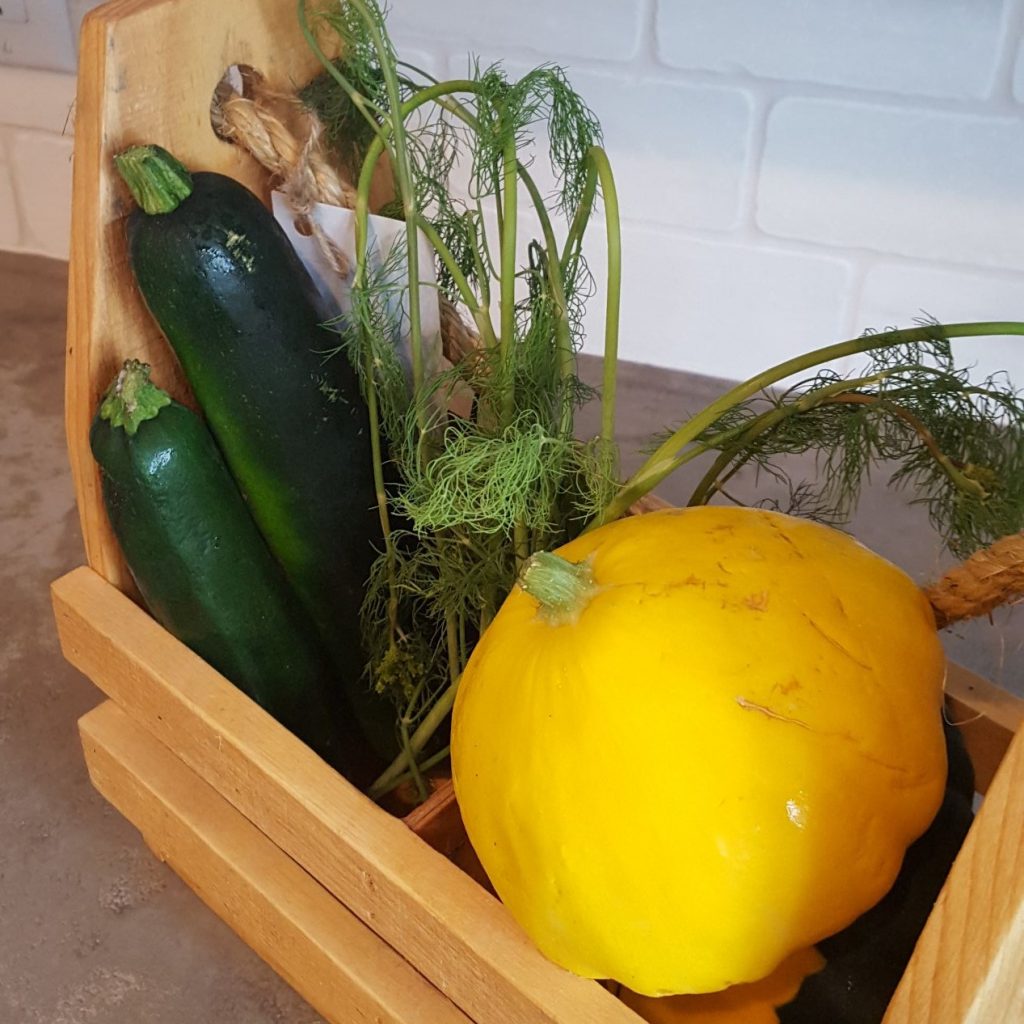 Summer Squash and Dill Pasta
Serves: 4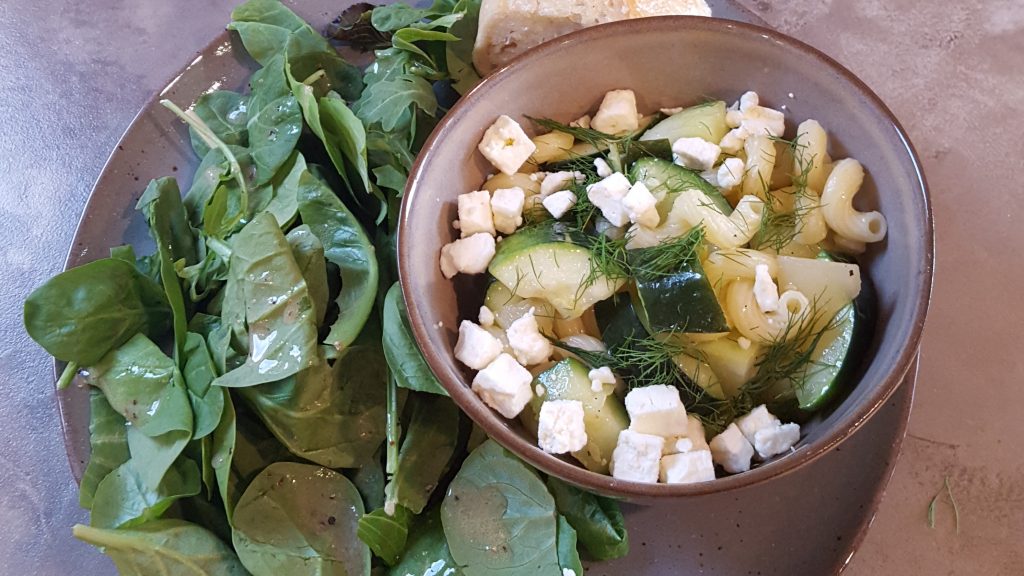 Ingredients:
12 oz pasta (such as cavatappi or rotini)
2 medium zucchini, diced
1 small yellow scalloped summer squash (or yellow summer squash), diced
2 Tbsp olive oil
1 tsp ground pink Himalayan salt (or table salt if that's what's on hand)
pepper to taste
several sprigs of dill, chopped
crumbled feta cheese
Instructions:
Cook pasta according to package instructions.  In a medium saucepan, heat olive oil over medium heat.  Add zucchini and summer squash and toss with salt and pepper.  Sauté until tender and edges begin turning golden brown.  Drain pasta.  Remove squash mixture from heat.  Combine pasta and squash mixture.  Add dill.  Top with a sprinkle of crumbled feta.  Enjoy!