Is there anything more dreamy than superfoods blending into beautiful deliciousness? I think not. This antioxidant-rich smoothie is energizing food for the mind and body. Packed with superfoods like wild blueberries, spirulina, greens, and nut milk, this is a go-to for a quick breakfast, lunch, or post-workout snack.
Antioxidants are powerful health agents. Their superpowers include everything from reducing the risk of cancers and heart disease to aiding immune health. Make them this delicious and it's a total no-brainer.
Midnight Antioxidant Smoothie
Serves 2-3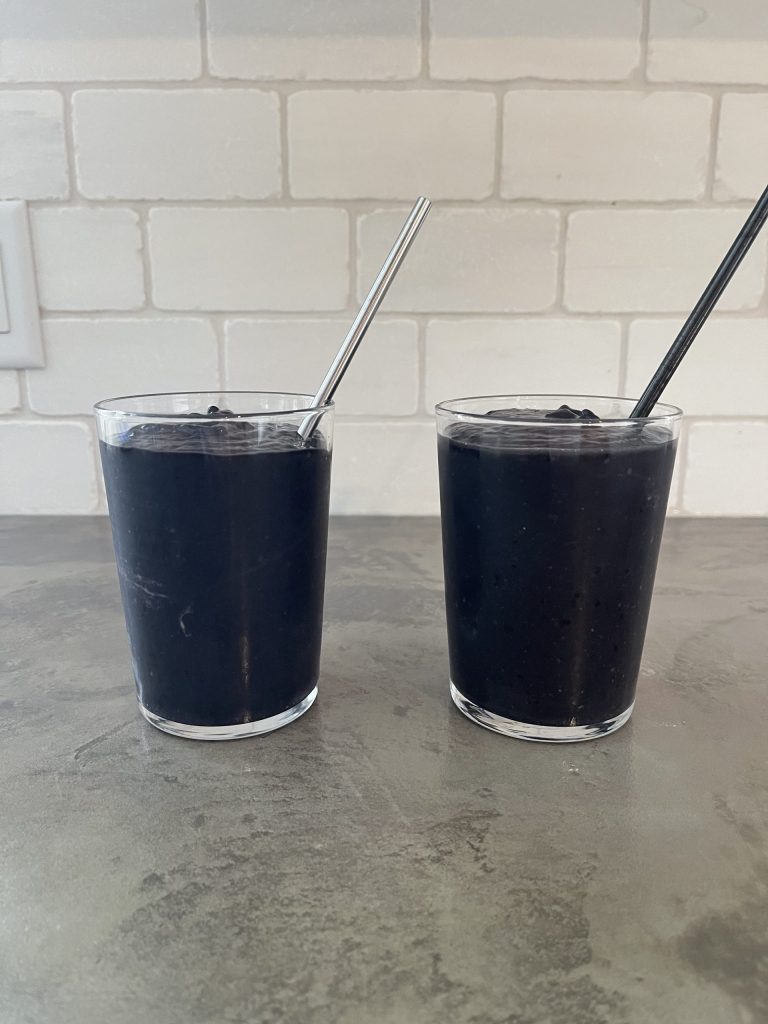 Ingredients:
16 ounces almond milk (or coconut milk)
1 cup blueberries (frozen or fresh)
1 cup frozen mango chunks
1 cup frozen pineapple chunks
1 banana, peeled.
2 cups fresh spinach, stems removed
1 avocado
2 Tbsp. wild blueberry powder (I love this one)
1-2 Tbsp. spirulina powder
1 Tbsp. acai powder
Instructions:
Add all ingredients to a blender. Blend on high until smooth and well-combined. Enjoy!
Kids in the Kitchen:
Let young ones help out with pouring ingredients into a blender and measuring out superfood powders.