Have you ever had an outsized reaction to a small circumstance? The proverbial crying over spilled milk? We all have. These are the exact moments our emotions get the best of us. Or, as our guest, Victor Pierantoni, would say, moments when we add interest to our emotional debt.
Emotional debt is the unprocessed negative emotions, limiting stories, and incongruent values we have adopted but not chosen for ourselves. If we carry emotional debt, we can find ourselves paying for it – through uncontrolled emotions, being triggered over tiny infractions, or being disconnected from ourselves and others. Here, Victor shares how to begin clearing your emotional debt and finding a life of freedom. 
Learn how to:
Build greater emotional awareness.
Identify the emotional debt you carry and unprocessed negative emotions in your life.
Bring this work into the family dynamic and parent/child relationships.
Create genuine win-wins in all of your relationships through emotional currency – the degree to which you help others feel safe, seen, heard, understood, and admired.
Meet Victor Pierantoni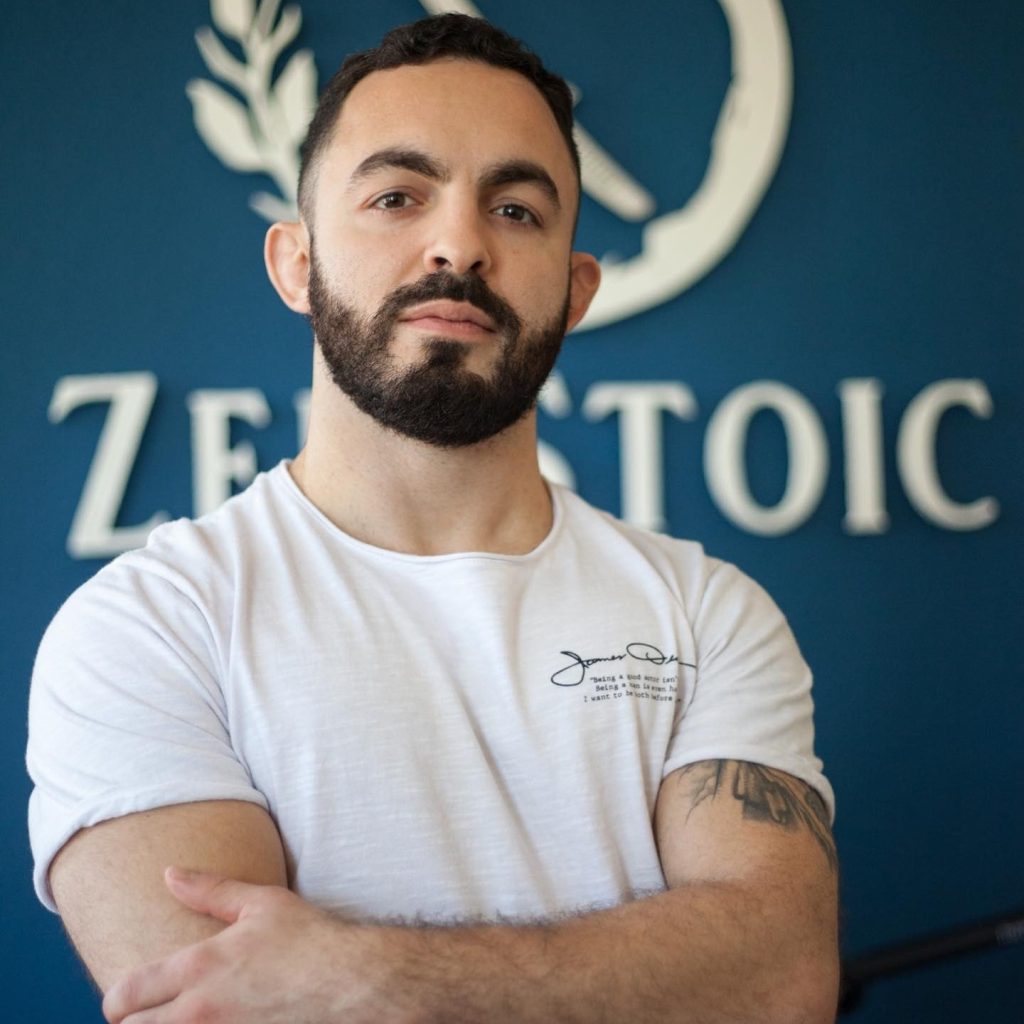 Victor is a coach, lifelong martial artist, and philosophy enthusiast.
His path as a coach was inspired by losing his mother to cancer when he was seven years old. This devastating experience taught him to cherish those he loved while training himself mentally and emotionally to be ready for the inevitable battles that life would throw his way.
Victor specializes in working with two types of people:
1. For his private coaching practice, he uses his propriety process of Liberation Coaching to help conscious, impact-focused business owners accomplish a lifetime of therapy in a weekend so they can shed the weight of unresourceful emotional conflicts quickly and effortlessly. He guides them to cultivate unshakeable inner peace so that they can transform life as they know it and operate at their highest level of contribution.
2. He also trains/certifies conscious coaches, business leaders, and aspiring impact-focused entrepreneurs/coaches in Neuro-Linguistic Programming, Timeline Therapy, and Liberation Coaching so that they create life-changing, transformational experiences while being generously paid to do so.
He began his coaching career working full-time as a Results Coach for one of the largest coaching organizations on the planet… Robbins Research International, or as most people know the brand, Tony Robbins.
He conducted nearly 4,000 private coaching sessions there and worked with over 400 clients. Through his time there, he became known (unofficially) as the "turnaround expert" among his colleagues and was ranked the #1 coach in 2017.
After three years at Tony Robbins, Victor launched his brand Zen Stoic, where he pioneered a modern hybrid philosophy of timeless wisdom inspired by thousands of years of Zen Buddhism and Stoic philosophies…that leverage modern techniques to help people live a liberated life.
He has worked with all sorts of interesting individuals, including CEOs, celebrity magicians, Navy Seals, actors, NASA engineers, and Space X engineers. He has also conducted speaking engagements and private corporate trainings nationwide.
Working with him, clients have:
Built multi-million-dollar investment portfolios in less than twelve months
Tripled stock trading returns in a matter of weeks
Reduced their workdays to 2-4 hours and earned multiple 6 and 7 figures
Won awards, claimed promotions, and received exciting new positions
Tangibly improved their leadership and confidence at work
Relieved decades of chronic pain within hours, permanently
Released decades of anxiety and depression, indefinitely
Replaced toxic relationships with a new, healthy love
Found fulfillment in personal relationships that added quality & meaning to life
Victor continually focuses on innovating his ability to help clients and is trained/certified in the following:
Certified Trainer, Master Practitioner, and Master Coach of Neuro-Linguistic Programming
Certified Trainer and Master Practitioner of Timeline Therapy
ICF Professional Certified Coach
P.A.C.E. Certified Practitioner
Hypnosis Master Practitioner
MindSonar Professional
To find out more about Victor and emotional debt, check out training.zenstoic.com.