Change is hard. Where do we start, and how do we make it last? Here, author Bret Magpiong shares his formula for change – the Delta Theorem – finally, a way to take action on your most meaningful principles, passions, priorities, and purpose.
In Bret's new book, The Delta Theorem: An Innovative Framework for Being Fully Alive and Truly Wealthy, you'll learn how to:
Connect to your purpose and improve performance to create massive change.
Shift your mindset to what makes you truly wealthy – hint: it is not just dollar signs!
Square up your failures to turn 'negative' into positive
Listen In.
Formula for Change
Get your copy of the Delta Theorem here!
Meet Bret Magpiong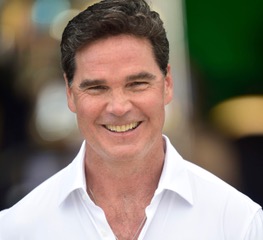 Certified coach Bret Magpiong has served his entire professional career as an advisor to entrepreneurs, executives, professional athletes, entertainers, and their respective companies and as a C-Level executive for various wealth advisory firms.
Many individuals and companies he has served have been recognized on the Forbes 400 and Fortune 500 listings. He has been featured in The Wall Street Journal, the RIA Channel, the Family Wealth Alliance, and Schwab IMPACT.
Bret has also completed a SEALFit 20X and 20SX, a New York Marathon, GoRuck Tough, and Hermosa Beach Triathlon. He has been married to his wife, Leyla, for over 30 years, and they have one successfully launched daughter. They currently reside in California.
Click here to learn more about Bret's work and start working on the Delta Theorem in your life.
Find Bret on social channels: